Xbox Cloud Gaming offers a new way to play video games without needing to buy a console or install them onto your computer. Instead, you can access popular titles from the cloud and stream to your device, whether it's a smartphone, tablet, or a PC. With the Xbox Cloud Gaming platform, gamers can access a wide range of titles and genres, from big-budget triple-A titles to indie gems and budget-friendly options. Let's explore the games available on the platform.
Xbox Cloud Gaming Offers a New Way to Play
Xbox Cloud Gaming, formerly known as Project xCloud, is the Microsoft game streaming service for Xbox console owners. It allows gamers to stream select titles from the Xbox Series X|S and Xbox One systems onto supported mobile devices and PCs. As of 2021, more than 150 games are available on the service, with new games being added monthly. Xbox Cloud Gaming also features a variety of subscription plans that allow gamers to access hundreds of Xbox titles without having to buy them individually. Through these packages, players can choose from over 100 games in the Xbox Game Pass library, upgrade their membership to Game Pass Ultimate or EA Play, and access even more titles. Additionally, certain games can be purchased through an in-app store for those who would rather pay for individual games instead of signing up for one of these subscription plans.
To enjoy cloud gaming on an iPhone or iPad device running iOS 13 or later, you must download the official Xbox Game Streaming app directly from the Apple App Store. On Android devices running version OS version 6 or later you can find both the streaming app and in-app purchasing available through Google Play. You'll need a Microsoft account to use this feature; if you don't have one already you can sign up using your email address through either platform's store page or directly through Microsoft's website.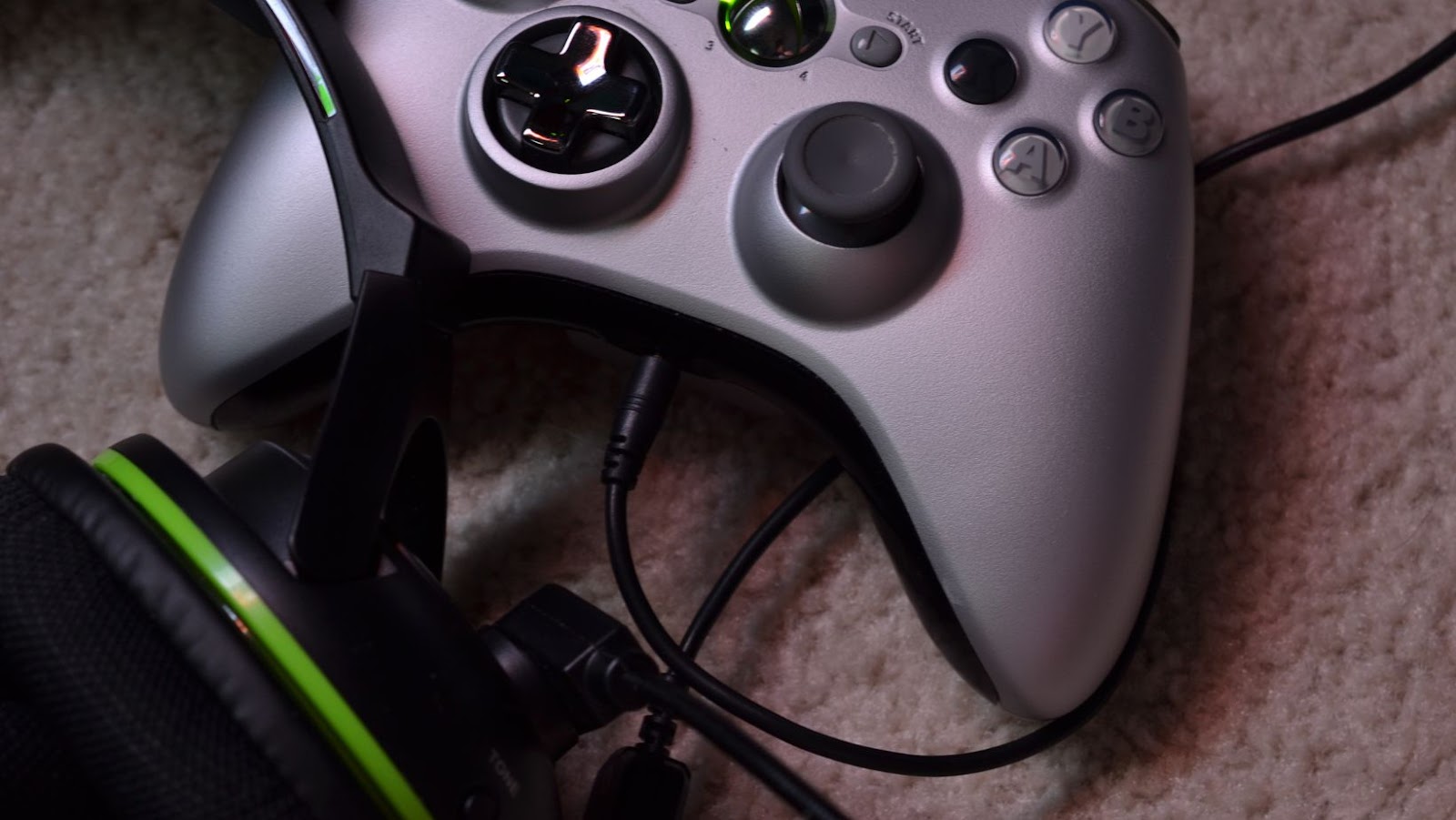 Games Available
Xbox cloud gaming offers gamers a whole new way to play their favourite games. With cloud gaming, you can access your entire library of games from virtually any device with an internet connection. From popular triple-A titles to indie gems, there's a wide selection of titles available on Xbox cloud gaming. In this article, we'll take a look at some of the games available on Xbox cloud gaming.
Xbox Game Pass Ultimate
Xbox Game Pass Ultimate is a subscription service with access to more than 100 high-quality console and PC games. This includes Xbox One, Xbox 360, Windows 10 PC games and more. The service also offers exclusive discounts on select games and downloadable content and access to the Xbox Game Studios library of titles. Members also receive access to cloud gaming technology powered by Microsoft's Azure servers, allowing members to stream their games over an internet connection without needing a console or PC. In addition to the thousands of titles currently available through the subscription service, members can also access new titles that are released each month. For example, games released in 2020 included major hits such as Gears 5, Forza Horizon 4 and the recently released Hellblade: Senua's Sacrifice. Members have access to all of these games with no additional purchase required. Additionally, games can be streamed from any supported device at any time with no downloads necessary.
Membership also offers unlimited access to Games with Gold which gives members two free games a month and up to four extra free add-on packs every four weeks for those who wish for even more variety in their library of games. This allows users to experience something new every month at no extra cost; this makes it ideal for anyone looking for variety from their gaming experience!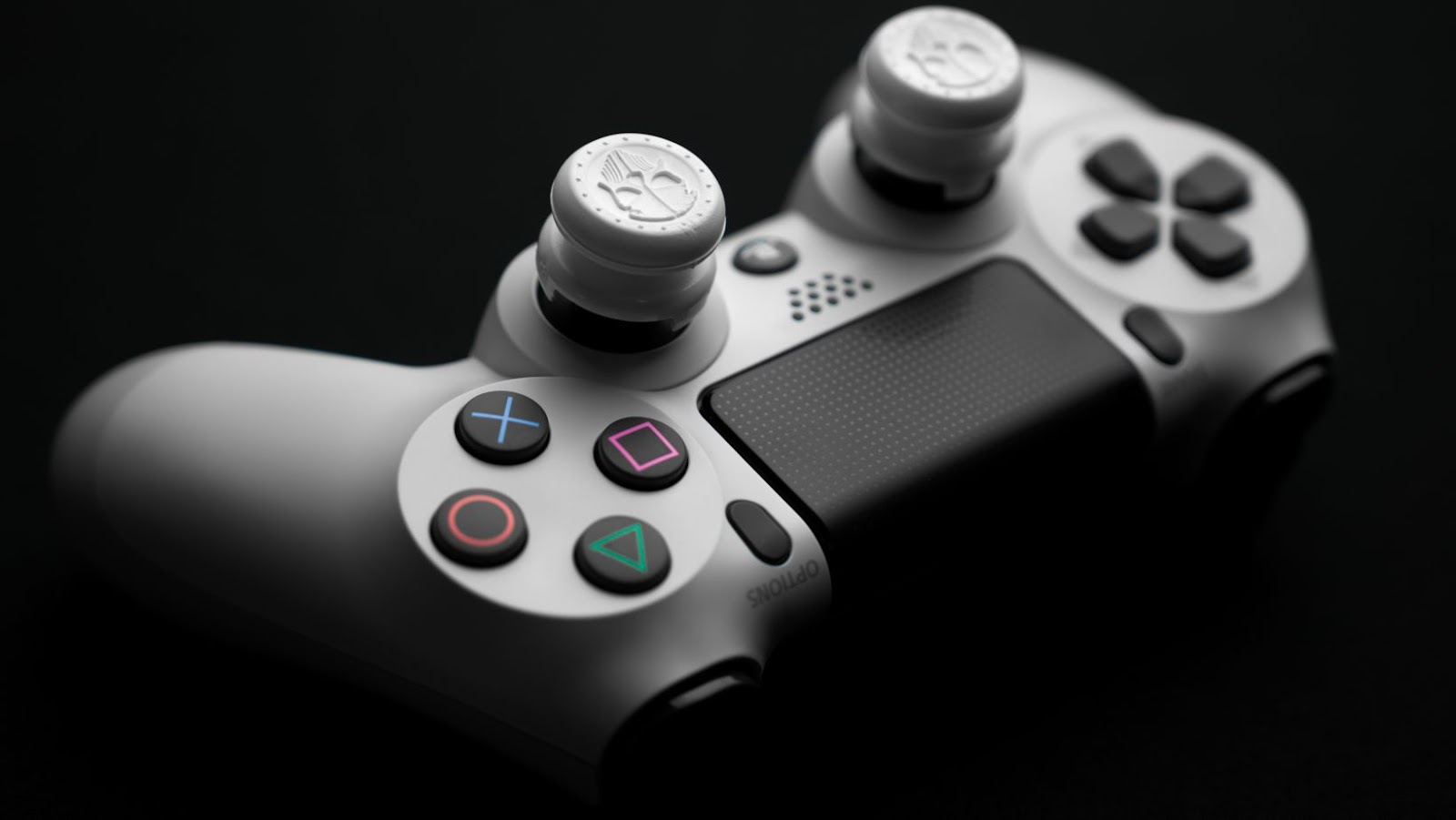 Xbox Live Gold
Xbox Live Gold is a subscription service offering exclusive gaming content such as free games, special discounts, and improved online play for both Xbox One and Xbox Series X|S. With Xbox Live Gold, you'll get access to over 100 quality games from all genres, including action-adventure, shooters, puzzle-solvers, role-playing games, and more. There is truly something for everyone in the complete library of titles available through a single monthly subscription. In addition, Xbox Live Gold members don't need to worry about needing a powerful gaming PC or console to enjoy their favourite upcoming titles — with the all-inclusive streaming service now available on the Xbox, you can access your library instantly right in the same interface on your TV or mobile device. Furthermore, with Instant Start and Autosave enabled across all your devices, you'll be able to jump into intense battles or challenging puzzles without worrying about missing out on key progressions and integral details of the game narrative.
Plus, with more console exclusive titles including Ori & The Will of The Wisps, The Falconeer: Day One Edition and Yakuza: Like a Dragon Optimised for Game Pass Ultimate members — there's no limit to what you can experience with an active subscription to Xbox Live Gold. So upgrade today for maximum enjoyment of our ever-expanding selection!
EA Play
EA Play is a subscription gaming service available on Xbox Cloud Gaming. It gives you instant access to dozens of great EA games and an ever-growing collection of top titles from some of the biggest publishers in gaming. With EA Play, you'll always have something new to play, no matter the genre or platform. The EA Play library contains a wide range of original and classic titles like Star Wars™ Battlefront II™, Need for Speed™ Heat and BattlefieldTM V that you can enjoy on iPhone, iPad and Android phones or tablets with Xbox Cloud Gaming. Additionally, upcoming games like FIFA 21 are playable with EA Play on day one. You can also explore fan favourites from different publishers included in the subscription like The Witcher 3: Wild Hunt – Complete Edition from CD Projekt Red, Dishonored Definitive Edition from Bethesda Softworks and more.
Subscribe to EA Play for game time for yourself or family members and keep them entertained for hours with new releases, top classics, live services, gameplay add-ons and more from Electronic Arts. In addition, get more value from their gaming experience with exclusive member benefits like up to 10% off EA digital purchases on Xbox platforms, rewards points redeemable on select partners like Uber Eats and more! There's no better way to enjoy all the best games—old favourites plus new releases—and get rewarded while playing your favourites simply by subscribing to EA Play!
Xbox 360 Backwards Compatibility
Though the range of games available on Xbox Cloud Gaming is currently limited to titles mainly from the Xbox One and Xbox Series X|S systems, there is also the option to play some classic games via your Xbox 360. Additionally, the backward compatibility service allows users to access their existing digital library of Xbox 360 titles. This form of backward-compatibility offers a robust selection of hundreds of games, completely free and playable on current generation consoles. Some notable titles include: Grand Theft Auto IV, Red Dead Redemption, Mass Effect 3, Fallout 3: Game of the Year Edition and Borderlands 2.
Additionally, some original Xbox classics are also supported by your current console. These include fan favourites like Knights of the Old Republic I & II, Star Wars: Battlefront II and Prince of Persia: The Sands of Time Remake. Whether you're revisiting classic games or discovering gems you may have missed in years gone by – backward compatibility offers a great way for gamers to build upon their existing libraries. There's truly something for everyone's tastes!
Benefits of Cloud Gaming
Xbox cloud gaming offers a new way to play. It is a cloud-based streaming platform that allows gamers to access hundreds of games without needing a physical console. Playing the latest games without a console is one of the biggest benefits of cloud gaming. This article will discuss the many benefits of cloud gaming and how it can revolutionise the gaming industry.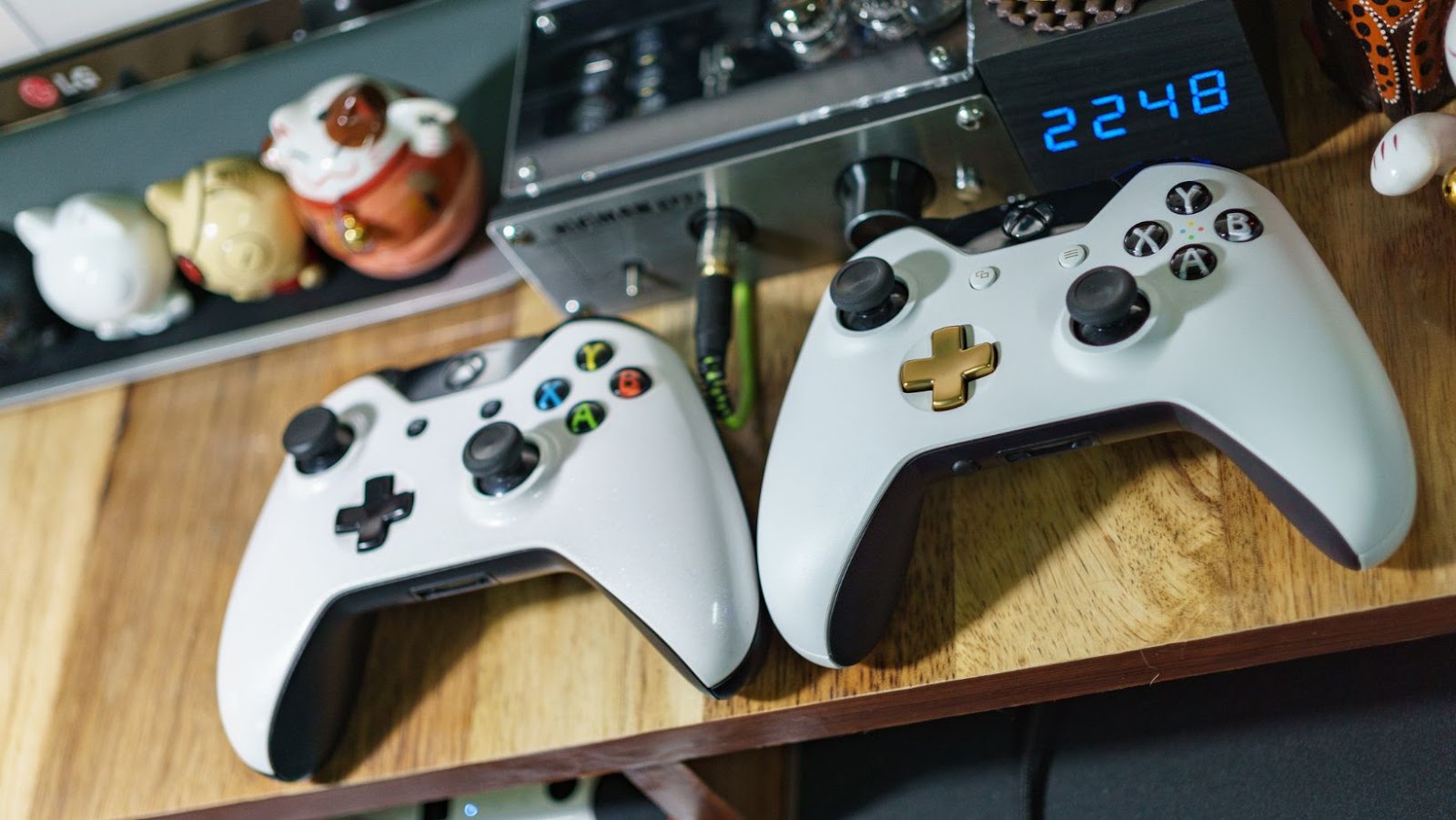 No Downloads or Updates Needed
When you play games on Xbox Cloud Gaming, there is no need to download or update software, saving you time and the need to keep track of things like downloads, patches, updates, and more. Not only does this free up space on your device or console, but it also reduces the amount of storage space needed to get started. All your games are hosted remotely in the cloud and updated automatically so you can jump into the latest gaming action immediately. The same goes for new game releases; they are available instantly with no waiting period required. Furthermore, cloud gaming technology allows players to start playing their games from the same location—in any device where they have an internet connection—without needing to restart at different locations or devices. Additionally, players can easily switch between their console and PC without losing their progress with cloud computing technology—which simplifies cross-platform play even further! Also, for children or younger gamers who cannot always understand how updates work this feature will make it much simpler for them to enjoy gaming without being hindered by factors such as downloads taking forever or not understanding why certain updates are needed.
Access to Thousands of Games
Cloud gaming offers a unique benefit to Xbox gamers – an extensive library of thousands of games. With games available on the Xbox and Windows Store, plus Xbox Game Pass Ultimate or EA Play, you have access to over 100 games at your fingertips. Most of these titles are just a click away; there's no physical media or rental limitations, so you can maximise the time with your favourite titles. Moreover, cloud gaming allows for more frequent releases without upgrading hardware, as current titles are streamed from the cloud and don't require much local storage space on your console.
From modern blockbusters to recent indie successes, classics from decades past and even new limited-time experiences, there's something for everyone to enjoy on the Xbox Cloud Gaming platform. New game releases appear faster than ever before as publishers don't need to shell out time and money creating physical media copies — it's all done digitally through powerful servers located around the globe independently run by Microsoft Azure, a trusted leader in cloud computing. Plus the backward compatibility experience many already enjoy is better than ever with these older titles still playable today and delivered via streaming technology straight into your home with minimal latency. Discover untold worlds with instant access to thousands of games across generations – only when playing via Cloud Gaming on Xbox Series X|S
Improved Performance
Cloud gaming provides several advantages to gamers, including improved performance. Cloud gaming offers a faster and smoother experience than single-player video game systems. The added speed comes from the fact that cloud servers are designed to optimise performance by reducing lags and "hitches" as data is transmitted across networks. In addition, a cloud server doesn't need to store games locally, so it can maximise bandwidth efficiency and minimise latency even further—a must for gamers who are sensitive to lag or other latency issues caused by transmission delays.
Additionally, cloud gaming ensures better scalability for online multiplayer games that don't require upgraded hardware or added memory capacity. Instead of upgrading your own hardware or increasing the number of machines, cloud gaming resources allow you to access more powerful systems on-demand and thus sustain high-performance gaming environments with fewer resources. This eliminates any worry about inadequate local hardware or outdated technology slowing down the gaming experience, allowing gamers to run heavier applications without sacrificing speed, graphics or overall response time.
Conclusion
Xbox cloud gaming offers a new way to play games without needing a console. Instead, you can stream games directly over the internet, providing access to various games. This means that you don't need to worry about buying expensive hardware or paying for a subscription. On top of that, there are various other benefits such as being able to play anywhere, anytime. This article discussed what games are available on Xbox cloud gaming and the benefits of playing them.
Summary of Xbox Cloud Gaming
Xbox Cloud Gaming is a streaming service from Xbox that enables players to access over 100 Xbox Games on their mobile device, console and PC with an active Xbox Game Pass Ultimate or Xbox Game Pass for PC subscription. The games available on the service are continuously changing and expanding, ranging from adventure games to first-person shooters and more. At launch, the service includes some of the most popular titles in the Xbox library such as Gears 5, Forza Horizon 4 and Sea of Thieves. There are also exclusives like Halo: The Master Chief Collection, Ori and the Will of The Wisps, Grounded and more. On top of that, there are some classic games such as Perfect Dark Zero, Banjo Kazooie Nuts & Bolts and Viva Pinata: Trouble in Paradise. And coming soon is a rich list of evergreen titles including Hellblade: Senua's Sacrifice and PUBG.
To use Xbox Cloud Gaming without any restrictions, you need an internet connection with a download speed of at least 10 Mbps for streaming standard definition (up to 720p) or 20 Mbps for high definition (1080p). Additionally, once you start playing a game on Cloud Gaming it will keep running until you either pause it or terminate the session. Ultimately, with its vast array of games from different genres and platforms and its support for multiple devices—Xbox Cloud Gaming is meeting expectations when it comes to providing gaming content to players around the globe.
tags = video game, gaming consoles, xbox fans, xbox new wway to play, xbox cloud technology, microsoft xbox livecristcnet, xbox ceo, xbox cliud gaming, xbox video game consoles, microsoft windows xbox, microsoft xbox